A.D.E's partners and sponsorship committee
A.D.E has commercial partners, institutional partners, the NGO is supported by personalities, local and national artists.
Special love godfather
Mr Jean M. Mane, Président of V. MANE FILS. MANE is the first French group and one of the worldwide leaders of the Fragrance and Flavour industry.
« A.D.E. founded by Muriel Tran Ercolano, it is a mission that she has embraced since Sœur Emmanuelle entrusted it to her. »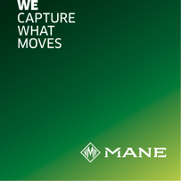 Mr Jean M. Mane, Président of V. MANE FILS. MANE is the first French group and one of the worldwide leaders of the Fragrance and Flavour industry. 
France-Anne Pavie and her family.
Partners
A.D.E is part of Sister Emmanuelle associations' network (ASASE, « Opération Orange »).
The NGO is a partner of AMADE Worldwide (Princess Grace's association) which head office is in Monaco.
A.D.E is a partner of CARITAS Monaco.
Godmothers and godfathers
Sister Emmanuelle

Sister Sara

Monica Bellucci

Jean Sage

Patrick Luciani
Sponsorship committee, famous people
Isabelle Adjani, actress
Jil Aigrot, interpreter of Edith Piaf
Emmanuelle Béart, actress
François Bégaudeau, writer
Aurélien Bellanger, writer
Monica Bellucci, actress
Ben Salama, journalist and author
Marisa Beranson, actress and model
Maïssa Bey, novelist
Michel Boujenah, comedian and actor "…supporting the Association des Amis Des Enfants created by Muriel and Salvatore seems essential to me…"
Calogero, singer
George Clooney, actor
"Bravo Muriel"
Crow, singer
Boris Cyrulnik, psychoanalyst and writer
"To Muriel and the children…"
Julie Depardieu, actress
Yves Duteil, singer
Morad El Hattab, essayist
Xavier Emmanuelli, politician
André Glucksmann, philosopher
Robert Hossein, actor and director
Jacques Julliard, journalist and historian
Axel Kahn, doctor and writer "To Muriel whose energy and solidarity are turned towards the other, the most fragile, the child. For what she does for them and therefore for humanity, Thank you."
Princess Esther Kamatari, model and writer
Bernard Kouchner, doctor and politician
Françoise Laborde, journalist and TV presenter
"Thank you for this magnificent work"
Pierre Lellouche, lawyer and politician
Frédéric Lenoir, sociologist and writer "For Muriel who knows that love is the heart of the world."
Bernard Henri Levy, writer and columnist
Jacky Mamou, President of the Darfur Emergency Committee
Macha Meril, actress
Pascal Mono, singer
Youssou N'Dour, singer
Yannick Noah, singer
Marie-Claude Pietragalla, dancer and choreographer
Gérard Prunier, historian
Muriel Robin, comedian and actress
Marie-Christine Sarragosse, President of France Media World
Henri Sterdyniak, economist
Amanda Sthers, writer
Michele Torr, singer
Charlotte Valendray, actress and writer
Bernard Weber, writer
Jean-Marie BLAS DE REBLES, philosopher, writer "With all my best wishes for Muriel and her beautiful association! Warmly".